This is now fully subscribed.
Our next Spring holiday has now been arranged for Eastbourne which, according to The Guardian, is located near " some of the most spectacular scenery in southern Britain", including the cliffs at Beachy Head and Seven Sisters, the South Downs National Park, Seaford and Cuckmere Haven. We will be staying at the Imperial Hotel, a traditional Victorian hotel situated at the seaward end of Devonshire Place, an imposing tree-lined boulevard less than a five minute walk from the facilities and amenities in the town centre and across the road from the promenade and the bandstand. The price of the holiday is £200 per person and includes en-suite accommodation and half-board (Full English breakfast and a choice of evening meal). All rooms have colour television and tea/ coffee making facilities. Additionally, a wine reception is included, as is coach travel, with toilet, to and from Eastbourne and all the necessary transport to the walks each day. (Holiday insurance is recommended – please make your own arrangements).
When booking, please consider pairing up with a friend and show this on your booking slip because single rooms are again very limited and, at the time of our stay, so are double rooms so it may be necessary to accept a twin room. This holiday is again being organised through Isle of Wight Tours Ltd and more information about the hotel can be found on its website.
There will be a choice of either a long or a short walk on the Tuesday, Wednesday and Thursday, a short walk on the Monday en route to the hotel and perhaps a short walk on the Friday morning prior to departure. Pick-ups on the morning of Monday 16th April 2018 will be arranged from Wanstead, Hawkey hall and Gants Hill and exact times will be given in the next Newsletter.
To book a place, please complete the booking slip on page 11 and return it together with your deposit of £50 per person (see newsletter for details), give the Ramblers Group together with the Ramblers Association Membership Number for each person. The balance of £150 must be received no later than Friday 12th January 2018.
Ramblers' Group Refund policy.
In the interest of fairness, places will be allocated strictly on the basis of chronological order of the date applications are received by Penny, but subject to Redbridge Ramblers' normal policy ie: Redbridge members have priority for the first two weeks, then members of other groups who lead for Redbridge the following week.
---
Dick Turpin's Trail
This year's trail will be Turpin's Trail.
The Uttlesford Area are re-signing the trail which is intended as three circular walks.
The areas covered by the walks are associated with Turpin's birth/childhood/early career. He was born around 1706 in Hempstead, baptised at St Andrews Church by William Harvey, Chief Physician to Charles 1, and as an adult became involved in poaching, theft and highway robbery in Essex and London. Later, having taken the name John Palmer, he was identified by his former schoolmaster as the infamous robber and brought to trial in York. He died by hanging aged 33, the teacher, James Smith, claiming a reward.
So if you would like to walk and find out what I know about Dick Turpin see you in April.
Martin H.
---
The Socratic Trail
Joint Sunday Coach walk with West Essex
The Socratic Trail is a linear route of about 50 miles from Old Coulsdon to Brighton. The route follows paths and country lanes across the Surrey Hills and the Sussex Weald and includes short stretches of The North Downs Way, The Greensand Way, Sussex Border Path and South Downs Way with many panoramic views as it winds its way towards the sea. The picture shows Lindfield Village –Best kept Village in Sussex.
It will be walked over the Sundays 20th May, 10th June, 15th July, 12th August and 2nd September.
It is hoped that all legs will have a pub stop, but please bring a packed lunch. Please do not eat or drink your own lunch on public house premises unless the leader has given
Pick-up points for all legs will be:
Loughton By M&S……………… 08.00
Chingford Station……........ 08.10
Hawkey Hall………….….……… 08.20
Wanstead(Co-Op)……………….08.30
Booking slips for May, June and July are included on page 11.-note the booking slip for May was also in the last Newsletter (try not to book twice!) Even if you cannot do all the legs please consider doing as many as you can. Booking slip together with a cheque for £15 per person should be returned (see newsletter p6 for details). Booking for August and September will be in the next programme.
Roger Y.
Lindfield Pond
---
Coach Assisted Walking Holiday - Derwent Valley Heritage Way
Sunday 1st July to Friday 6th July 2018
There are still a couple of places left on the coach on this assisted holiday for people stay-ing at the hostel, or more if anyone wishes to book their own B&B in Hartington.
Full details are in the previous programme but for availability of coach places and information about B&B's ring Roger Y.
We will be walking The Derwent Valley Heritage Way a 55 mile route following the Valley from Ladybower Reservoir in the north to where the Derwent enters the River Trent near Shardlow. Some of the places it passes through include Grindleford, Chatsworth, Matlock and Derby. We will be staying in Hartington either at the hostel (one of the best) or in B&Bs in the village (self booking required).
Travel to Hartington by coach on the Sunday will be followed by a short optional afternoon walk. The other five days, including our return day, will have walks between 10 and 12 mile approximately. It is hoped that all days will have a pub stop. On some days it may be possible to visit an attraction, for example, Chatsworth House instead of walking.
The cost will be £360 per person for full board at the hostel and all coach travel assuming 20 members take part or £315 per person if 30 people take part. The cost for those wishing to make their own B&B arrangements will be £140 or £95 respectively (B&B telephone numbers are available). A supplement of £50 per person for those booking a two bed room. (only a limited number available)
Redbridge members have priority for a week after publication and then members of other groups that lead for Redbridge for the next week. Please complete the booking slip on Page 10 and send with a non returnable deposit of £50 per person to Roger Y. (see newsletter) Cheques should be made payable to Redbridge Ramblers. Please book as soon as possible.
Route details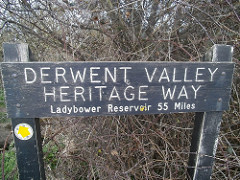 ---
The Stoop
The STOOP is not a new dance craze but a circular walk - the Stevenage Outer Orbital Path – a 28 mile route in the countryside around Stevenage. I first became aware of this path while Ed Walker AKA 'Parallel Ed' was on one of his many walks with us and so I decided to research the route. I thought it would also be a fitting tribute to his memory – but please keep to the path.
We propose to tackle this in a series of five circular walks on Tuesdays over a few months. Each walk will follow part of the STOOP with another route back to our starting point. The next two legs of this path will be on Tuesday 22nd May and Tuesday 5th June with the others being in later programmes. Picture shows River Beane near White Hall.
STOOP details
Nice pictures of the River Beane
Roger Y.
---
Backpacking The Anglesey Coastal Path
5th - 11th August 2018
Next year we will be walking the first half of The Anglesey Coastal Path about 67 miles. Unlike most years we will be staying at some places more than one night. This means that some days you only have a day pack.
We will travel to Holyhead on Sunday 5th August and start walking on the Monday. Using the buses means that we will stay three nights in Holyhead, two nights in Aberffraw , one night in Llanfairpwll and return from Beaumaris by bus and train after walking in the morning of Saturday 11th August.
If interested, please contact Roger (see newsletter for tele) to find arrangements re: booking B&Bs. Although August 2018 is a way ahead, the accommodation en route is sparse.
Route details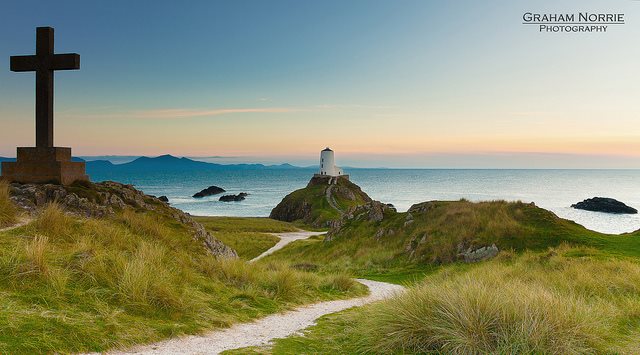 ---
Spanish Holiday
11th - 18th September 2018
An easy, part-walking holiday to the Guadiana River and Western Andalucia
If anyone is interested please contact Ron W.
---
Recent Events
ANNUAL QUIZ NIGHT
Saturday 24th March 2018 at 7:30pm
At St. George's Hall, Gants Hill (corner of Woodford Avenue / Gants Hill Crescent). Come on your own or bring your friends. Tables of 8 or make up a team on the night.
Warm welcome guaranteed.
Tickets are £10.00 per person and include a ploughman's supper. Bring your own drinks
Booking slip on Page 10 - Please book early to facilitate catering.
Annual Club Lunch at Luigi's
The annual lunch was held on Saturday 27th January at LUIGI's
Restaurant in Gants Hill. Thirty people attended and enjoyed a three course meal with coffee. Special thanks go to Angie for organising the event which was enjoyed by all.
Angie is happy to organise the 2019 lunch and is currently investigating two restaurants near South Woodford Underground station.